Girl Scout S'mores Cookies—ABC Bakers Edition
Updated
Rating:

Discontinued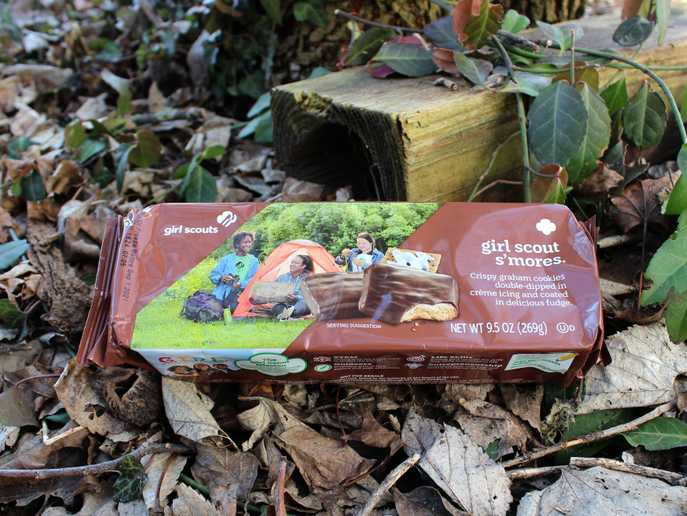 Girl Scout S'mores cookies make a return this season. The ABC Bakers version is great at graham and chocolate but is missing any trace of marshmallow.
First off, I saw this sad news when I finally found a hookup for buying these cookies online:

Instead of writing a review, I feel like I'm writing a eulogy. I'll try my best to keep it honest and preserve the truth of how this cookie fares as a s'mores experience.
The experience
Basically, this edition of Girl Scout S'mores is a copy of Keebler Deluxe Grahams.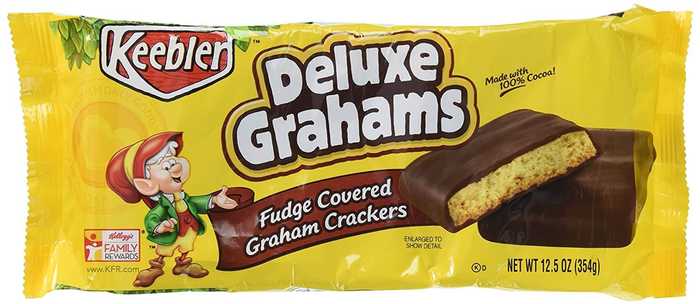 It's a graham cracker-flavored cookie covered in chocolate. Those are key elements of the s'more for sure.
Strengths: graham cracker and chocolate
If graham cracker and chocolate are your s'mores must-haves, then you're going to love the ABC Bakers Girl Scout S'mores cookies.
The graham cookie has a slightly soft crunch.
The chocolate coating does its job, providing a fudgy flavor.
It's also nice that the chocolate doesn't contain any dairy ingredients for those who are allergic or sensitive to milk. (This describes our eldest son, so we naturally rejoice when we find a treat that we can share with him.)
Weakness: mystery of the missing marshmallow
If you look closley at the innards of the cookie, you'll see a layer of marshmallow flavoring coating the graham cookies: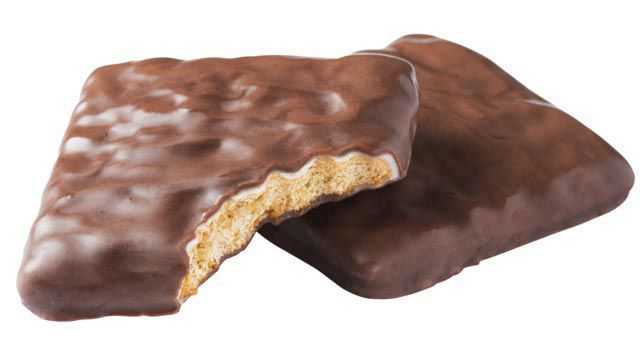 But can you taste it? Nope.
Considering that a key element of making s'mores is sitting around a fire and toasting marshmallows, this is a huge miss.
Marshmallows are everything. Marshmallows are life (at least to a grown, middle-aged man who built an entire website about s'mores).
Squandering a rich, s'moresy history
The Girl Scouts likely invented s'mores. You could call them the s'morethority.
Because they command so much respect by being the creators of the s'mores universe, one would think their cookies would honor this heritage. Unfortunately, the ABC Bakers cookies miss the mark.
Strangely, there are 2 different bakeries that produce Girl Scout cookies, and they each have their own version of the Girl Scout S'mores cookie. (Where you live determines which version is peddled by your local Girl Scout troops.)
It appears that the Little Brownie Bakers version will live on into 2022 and beyond: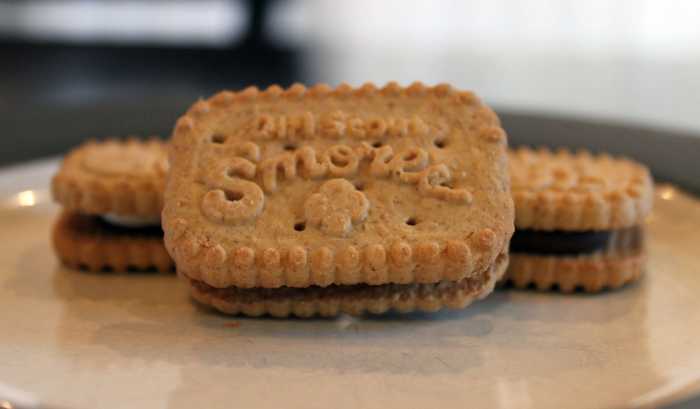 While it is a delicious cookie, it too falls short in providing a great s'mores experience.
The facts
While we make every effort to provide accurate nutritional and allergen information, we urge you to double-check the product packaging or manufacturer's website before purchase and consumption.
Related
Get s'more reviews like this one in your inbox
You can unsubscribe anytime. We won't share or sell your contact information. Privacy policy