Jet-Puffed S'mores Bites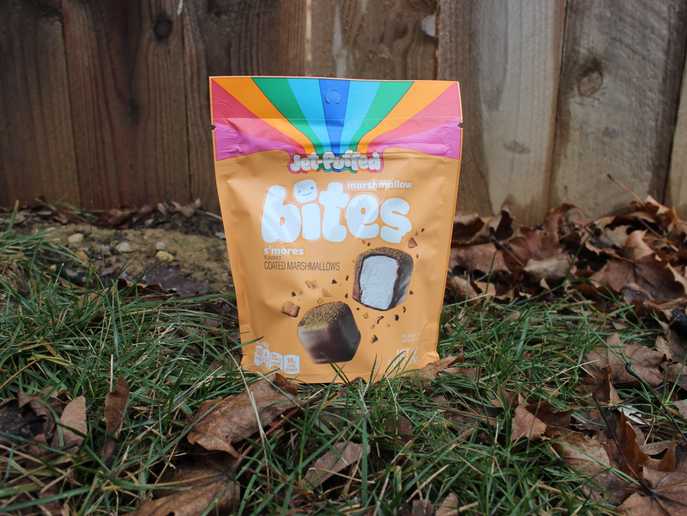 Like chocolate covered marshmallows with the illusion of graham?
The experience
Kraft Jet-Puffed: the Empire Lord of fluff, the Marshmallow Man who will get you down, the OG Jiggly Puff, flavored by jet fuel.
Whatever you want to call him, he's brought you an OK s'mores snack:
Jet-Puffed marshmallows
Covered in milk chocolate
Dusted in graham cracker fairy sprinkles
All three s'mores elements are there, visible to the naked eye. But do they deliver?
Strengths: chocolate-covered marshmallows
If you're a fan of chocolate-covered marshmallows, then Jet-Puffed S'mores Bites are the treat for you. Take your standard Jet-Puffed marshmallow and coat it with a thick layer of milk chocolate.
If this were a chocolate and marshmallow blog, then you would see 4 stars on this review.
The marshmallow holds this one back slightly, however. There's nothing toasty or campfire-kissed about it, but it's definitely there and full of the usual standard jet-fueled goodness.
Weakness: graham tastes like dust
Does dust really have a taste? More like a texture.
That's what you get with this snack: fun-looking graham dust with a rough outer texture. It gives the whole thing a sense of danger, which should please thrill-seekers. (Even thrill-seekers need snacks after all.)
⚠️ Speaking of danger, there is also a choking hazard warning on the package. Be sure to cut these in half for small children.
All that to say that the graham is non-existent, merely eye candy. And it gives you the sense that you're chewing on small pieces of fish tank gravel.
There is a worthier chocolate-covered marshmallow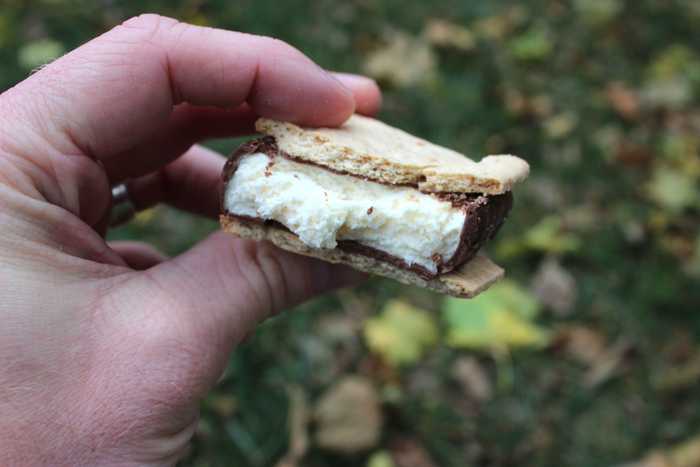 The best alternative to Jet-Puffed S'mores Bites that I can think of is the Russell Stover S'mores snack. It nails the marshmallow a little better even than King Puffed here, and you can definitely taste some graham with that one. It is a bit more crumbly however.
If you like your snacks better out of a bag and think little of graham crackers, then Jet-Puffed S'mores Bites are OK.
The facts
While we make every effort to provide accurate nutritional and allergen information, we urge you to double-check the product packaging or manufacturer's website before purchase and consumption.
Related
Get s'more reviews like this one in your inbox
You can unsubscribe anytime. We won't share or sell your contact information. Privacy policy