S'mores Holiday Gift Ideas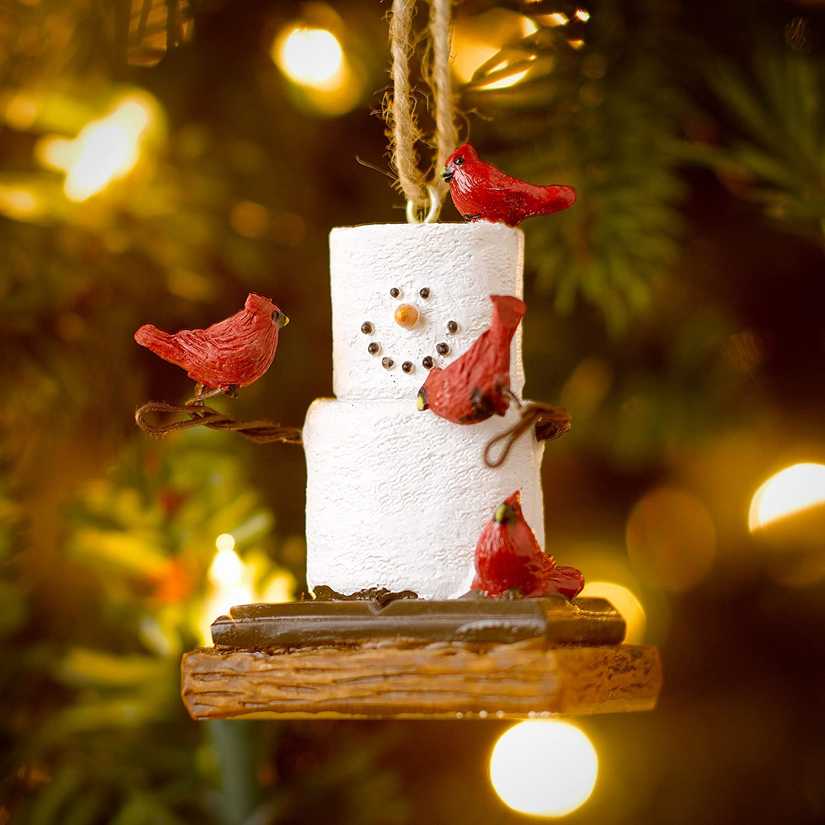 Surprise your favorite s'moresaholic this holiday season with one of these 15 perfect gift ideas. (Or perhaps you just want to #treatyoself. No judgment here.)
1. Nostalgia Indoor Electric Stainless Steel S'mores Maker $20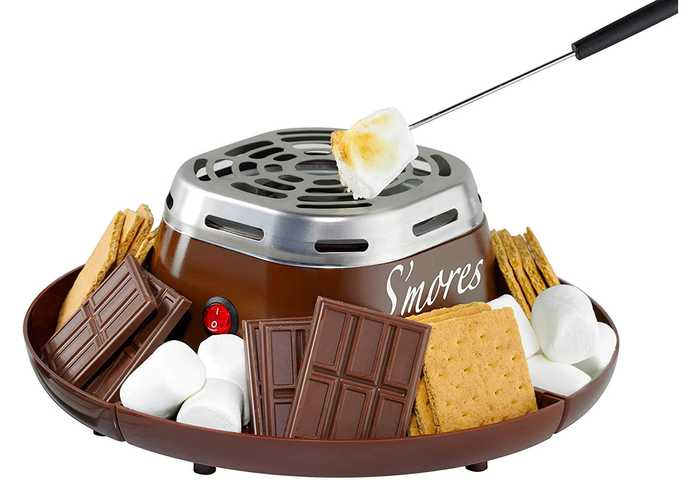 In the $20 range, your loved one can bring the s'mores party indoors and roast marshmallows to perfection over the tabletop electric flameless heater.
---
2. Sugarfina S'mores Candy $8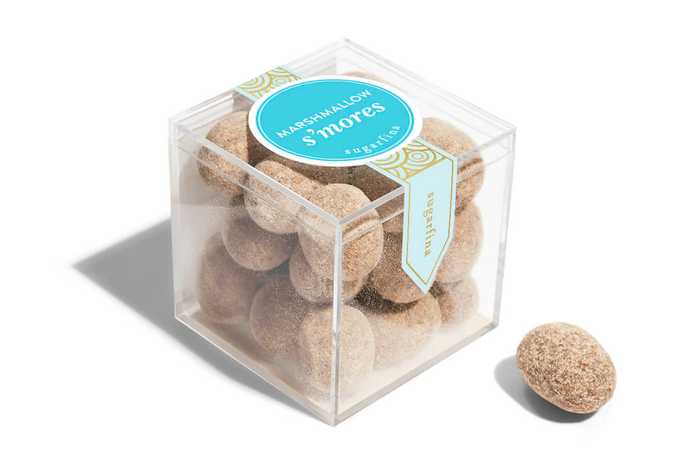 A mini marshmallow drenched in premium milk chocolate, then rolled in crushed graham crackers for the classic taste of a s'more in one bite.
---
3. Williams Sonoma S'mores $30–60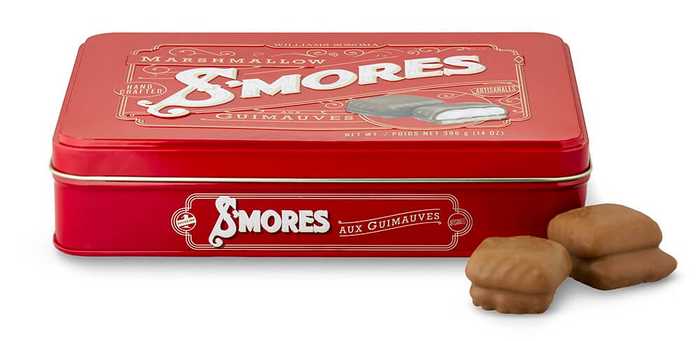 Have a $30 gift budget? Each bite-size piece combines a fresh-baked honey graham cracker with a delicate layer of vanilla marshmallow—enrobed in premium Guittard milk chocolate.
---
4. S'mores Socks $9–11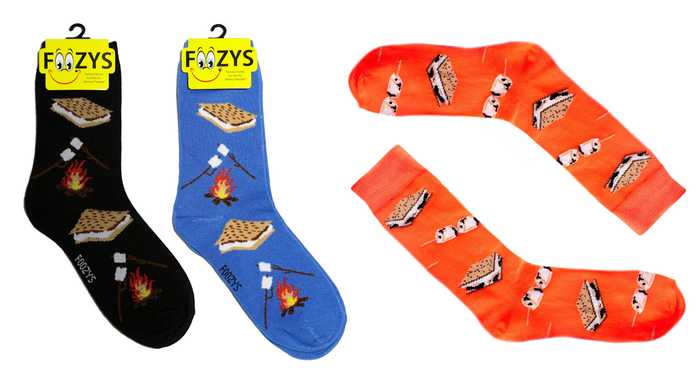 If you're going to stuff a pair of socks into his or her stocking, why not let them have a little fun with them?
Buy on Amazon for her or for him
---
5. Serenilite Slow Rising Scented S'mores Squishy Toy $10–30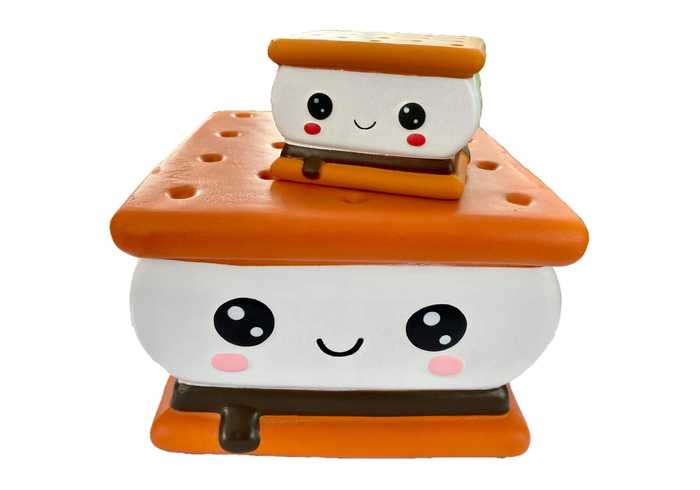 Relieve stress without the calories with a cute squshable s'more toy. Get a single s'more, a jumbo and regular s'more, or level up to a s'more, waffle, and cola triple pack.
---
6. Stainless S'mores Roasting Rack with Skewers $12
The perfect set for roasting marshmallows and warming up chocolate on a gas grill.
---
7. Smores Caddy $20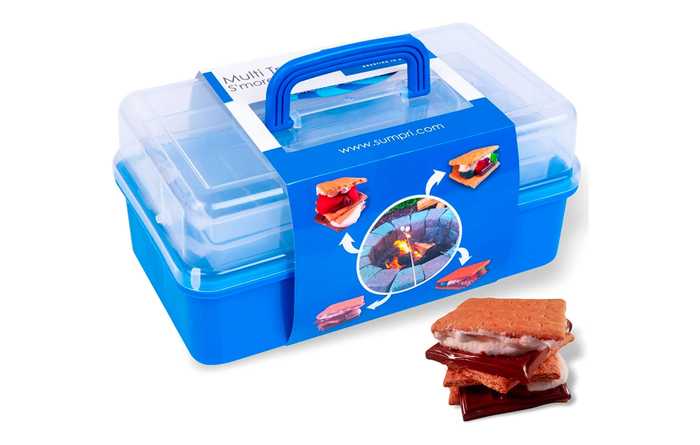 This beautifully designed caddy can carry 2 packs of crackers, a large pack of marshmallows, roasting sticks, and 6 milk chocolate bars all at once.
---
8. Smores Couture Gourmet S'mores Bonbons $10–30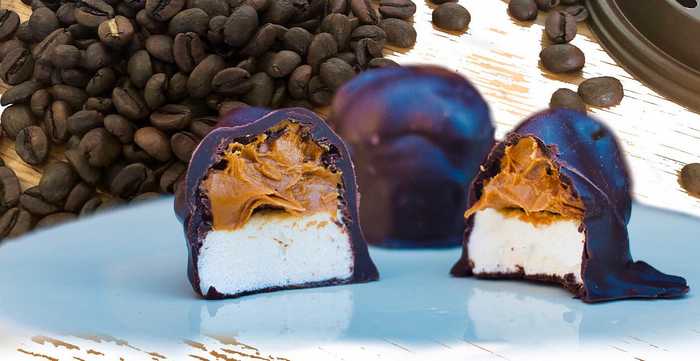 The combination of gourmet chocolates balance out the rich and delicious creamy cookie center that sits on top of the marshmallow. These are not your typical campfire treats.
---
9. "I Love You S'more" Pillow Cover $22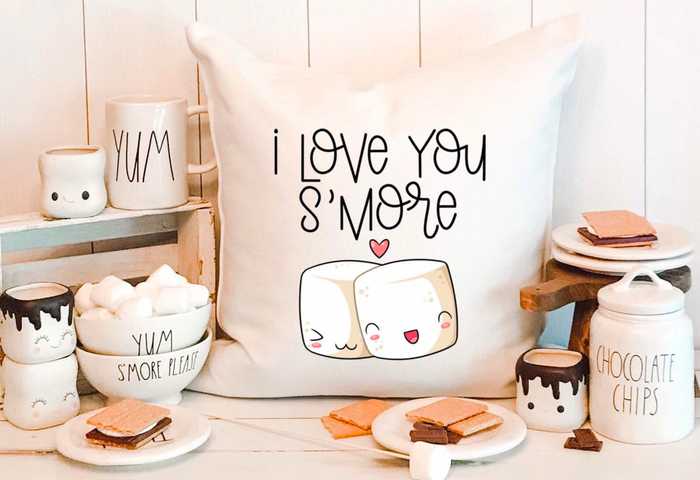 Brighten the room with cute snuggly marshmallows. These cotton/linen blend pillow covers are so soft and make such a beautiful accent that you can add to any space.
---
10. Fisher-Price S'more Fun Campfire Playset $20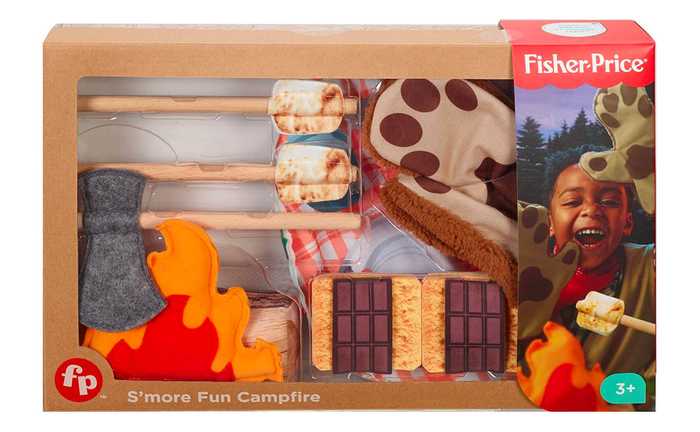 Looking for a toy for the kids? Who doesn't love play food or bear attacks? Give your kids the gift of imagination so they can train up on their s'moreskills and learn how to play dead around bears with this playset by Fisher-Price.
Read my review and buy on Amazon
---
11. David's Tea S'mores Chai $10–50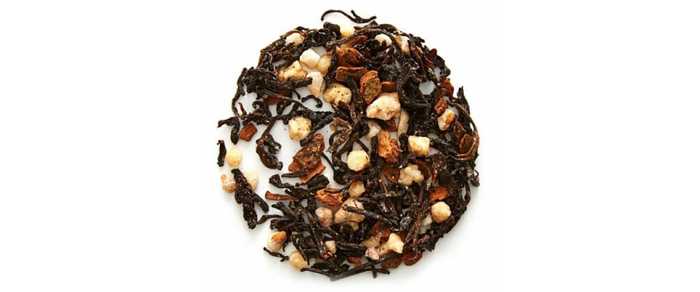 Know someone who loves making loose-leaf tea? This blend has sweet toasted marshmallow aroma and warming notes of cinnamon and graham crackers.
---
12. Stay S'more T-shirt $17–35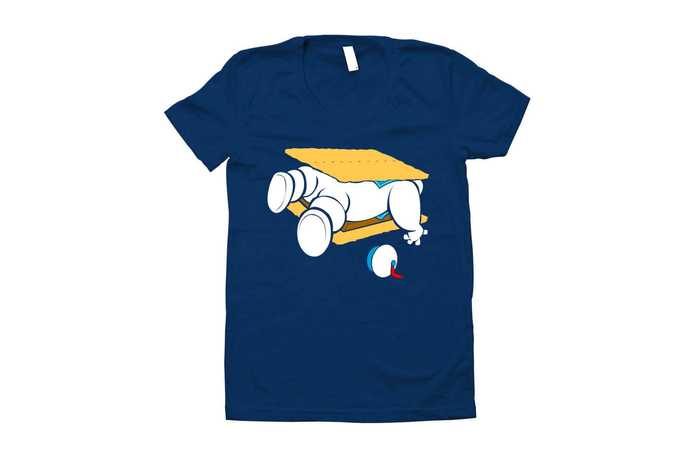 This Ghostbusters-themed t-shirt, tank, or hoodie puts our friend Stay Puft to the best use.
---
13. S'mores Snowman with Cardinals Ornament $10
Allow your loved one to add a unique s'mores snowman to the Christmas tree.
---
14. Williams Sonoma S'mores Maker $50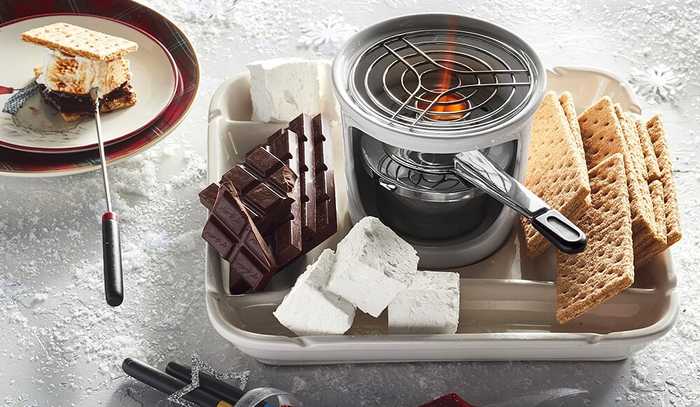 If you have a little more budget and want to get a more high-end s'mores maker, then this one from Williams Sonoma will do the trick.
---
15. TIMBR "S'mores a Crowd" Serving Tray $70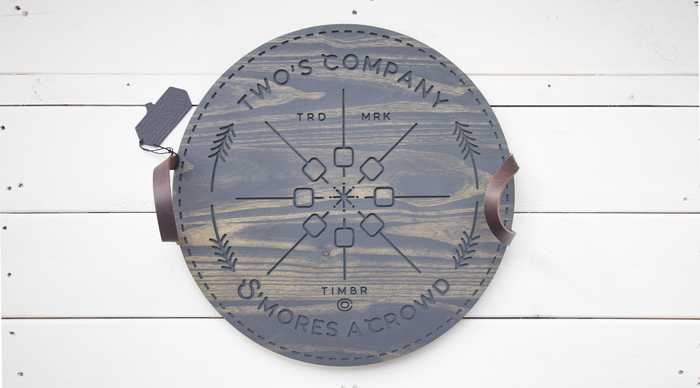 Have a little more budget to spend to help fuel someone's s'mores addiction? Give them this charming handcrafted pine s'mores serving tray with genuine leather handles.
DISCLOSURE: S'more Scout receives a commission from some third party websites if you decide to make a purchase through one of our "Buy" links. This happens at no additional cost to you.