International Delight S'mores Coffee Creamer
Updated
Rating:

Discontinued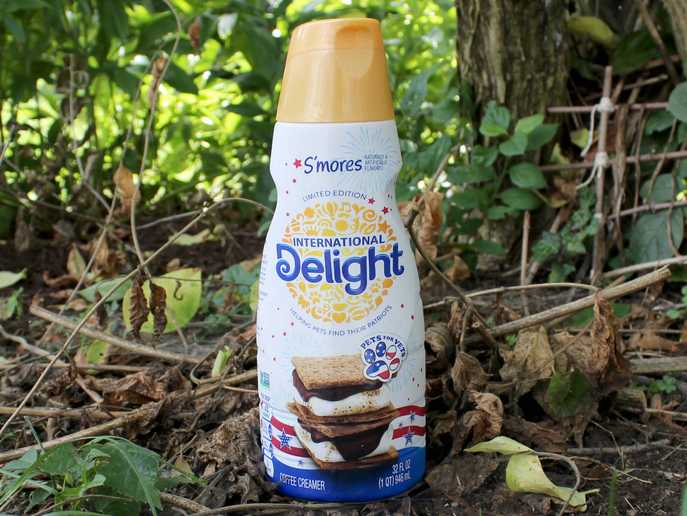 This is a "s'mores-flavored" coffee creamer that only makes your coffee taste a little like chocolate.
I am a self-confessed coffee addict, so maybe I get a little too giddy when I see an opportunity to s'mores up my coffee.
I try to keep things entertaining around here, but I will do you a service and be 100% up front: do not buy this terrible joke of a product.
I understand if you leave now, but feel free to continue reading for entertainment value.
The experience
For this review, I brewed Starbucks Veranda blend pour-over style in a Hario ceramic coffee dripper with paper filters.
The promise then is to pour this big brand creamer into your java and have a s'moresy good time.
Strengths
If you like chocolate but don't like for the chocolate to taste so great, this creamer is your go-to.
It made me think a little of chocolate milk made with Hershey's syrup: it probably tastes good if you're a 2nd grader, but life choices should be questioned if you're 18 or over.
Weaknesses
Weaknesses, how do I count the ways?
These days, I prefer my coffee black, so I admit that I had to hearken back to the days when I actually wanted a sweetener in my morning go-go sauce.
I poured a modest amount of creamer into the coffee, and I couldn't taste much of anything in the way of s'mores. So I doubled the dose. The coffee was so sweet that I had to physcially force myself to finish (mainly in the interest of consuming the required amount of caffeine to keep my heart beating).
I could not detect any marshmallow or graham cracker flavors in the coffee after adding this creamer. This is a problem because it's supposed to be s'mores creamer.
The Caribou S'mores Cabin experiment
A few days later, I decided to try this International Delight creamer in the Caribou S'mores Cabin ground coffee that I had stashed away in our cupboard.
I absolutely love the Caribou S'mores Cabin coffee—5 stars love it.
My review states that the Caribou coffee is a little lacking in the chocolate department. Bingo! This creamer may have a use after all!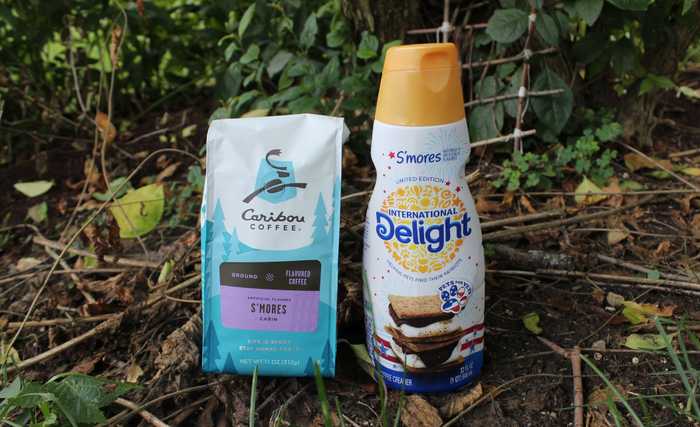 Well, adding the International Delight creamer made me hate the cup of Caribou. It absolutely wrecked it. It's cursed!
Former president George W. Bush said it best:
There's an old saying in Tennessee—I know it's in Texas, probably in Tennessee—that says, fool me once, shame on—shame on you. Fool me...

[long pause in thought]

You can't get fooled again.
Shame on me. There shall not be a third time for me with this disaster.
The facts
While we make every effort to provide accurate nutritional and allergen information, we urge you to double-check the product packaging or manufacturer's website before purchase and consumption.
Related
Get s'more reviews like this one in your inbox
You can unsubscribe anytime. We won't share or sell your contact information. Privacy policy